These days, children and adults are expected to sit at a desk and study for longer and longer periods of time. However, most of us are working on a table that just isn't suited to your height, and are in need of a table that is made just for you or your family! The closer you work, the more your eyes have to strain! This leads to sore, tired eyes; and develops myopia (short-sightedness) to cope with the strain. Our ergonomic study desk is designed to maximise comfort and efficiency by being fully height and slant adjustable for children aged from 4 all the way to adulthood.
Visit our showroom in Runcorn, Brisbane to try the desks out yourself!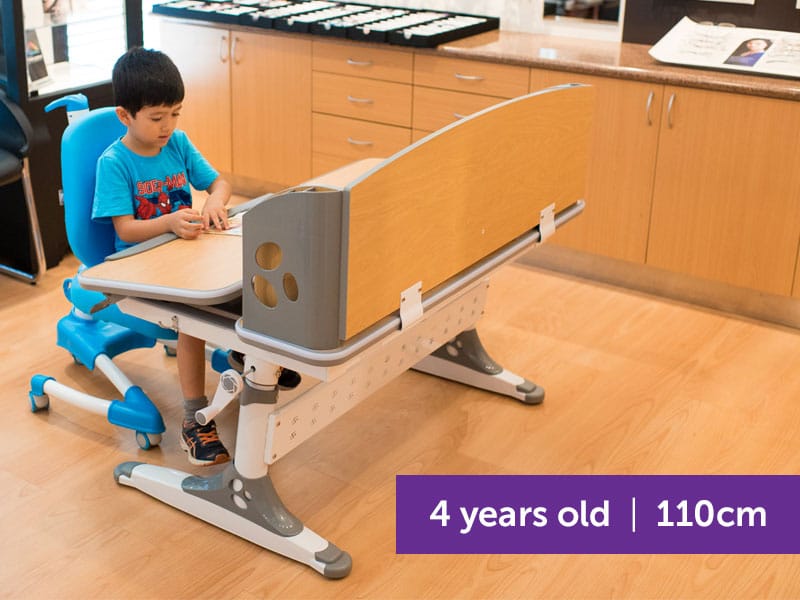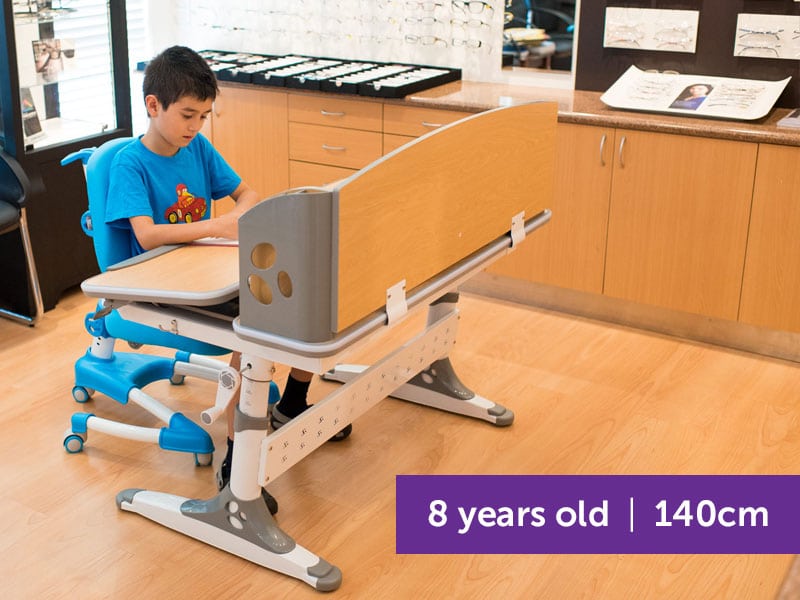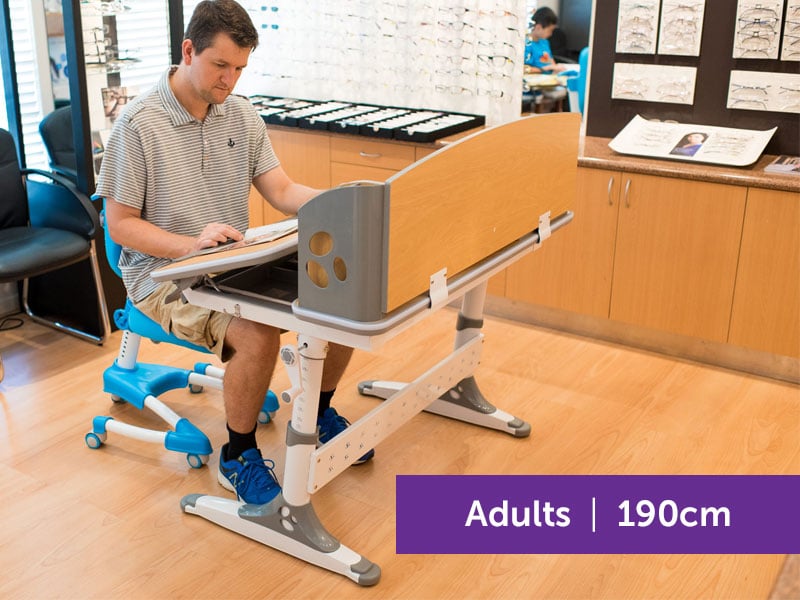 Ergonomic Desk Features
Prevents early myopia (short-sightedness)
Prevents scoliosis (side-ways curved spine)
Optimum reading/working distance for relaxed eyes
Optimum arm position for typing
Comfortable learning environment
Tilt-adjustable from 0° to 75° to help with assist correct natural posture
Ergonomic desk design relieves stress on spine and neck
Height-adjustable and suitable for heights ranging from 110cm to 180cm.
Purchase an Ergonomic Desk
Grace and Vision Optometrists have secured high-quality ergonomic desks suitable for both adults and children to ensure correct posture and optimal reading position. Desks come in two styles: 120cm (as shown in the pictures above) and 100cm. Please see in store for the 100cm desk option.
Ergonomic Desk Pricing:
120cm Desk & Chair set (Sold out)

 
100cm Desk & Chair set 
$1598.
Sale price $549
100cm Desk & Chair set – Limited Demo stock available for sale $459.
Colours available: Wood/Pink, Wood/Grey
2 Nursery Avenue
Runcorn, QLD 4113