Orthokeratology
Slow progression of short-sightedness
What is Orthokeratology?
Orthokeratology (Ortho-­K) treats vision using special lenses that gently rest on the surface of the eye to reshape the cornea while you sleep. This procedure allows clear day vision without any glasses or contact lenses, and has the added benefit of being the best method proven to slow the progression of myopia (shortsightedness).
The negative tear force on the lens sucks the cornea (the lens does not press) to the shape desired. After wearing the lenses your cornea becomes the correct shape to accurately focus light, which enables you to see clearly without assistance. This effect is similar to that of laser eye surgery in reversing short-sightedness, with the difference of orthokeratology being temporary and reversible.
As such, Orthokeratology is not only a great option for children to help slow myopia, but works effectively for adults as a form of vision correction as well!
Source: Optical Zone Plano
At Grace & Vision Optometrist, we have been successfully prescribing Orthokeratology lenses in Brisbane since 2003.
Immediate Improvement
Improvements in vision can usually be seen the next day, with cumulative improvements each day. Generally, vision stabilises after one week, where you will no longer need to wear glasses or contact lenses. For those with high myopia (over -6.00D), astigmatism and hyperopia (long-sightedness), the process can take two to four weeks to achieve full correction. During the trialling period, we will review and tweak the lens design based on how your individual eyes respond to the lenses.
Key Information about Orthokeratology?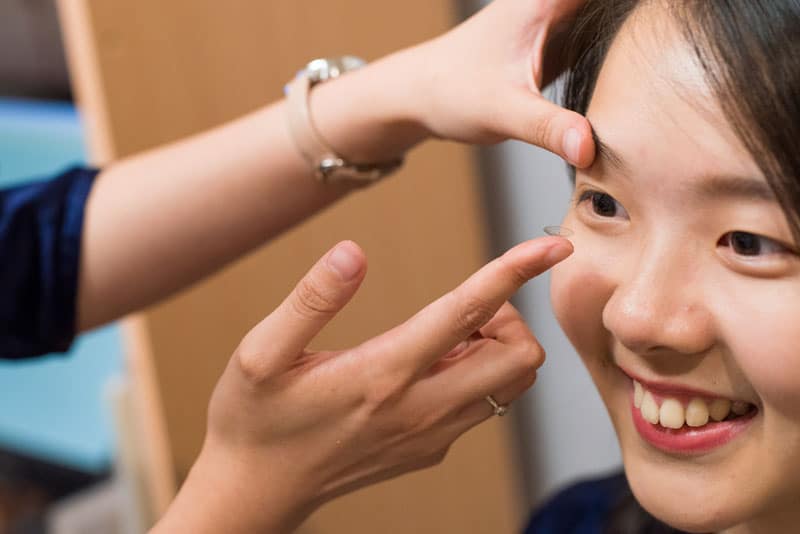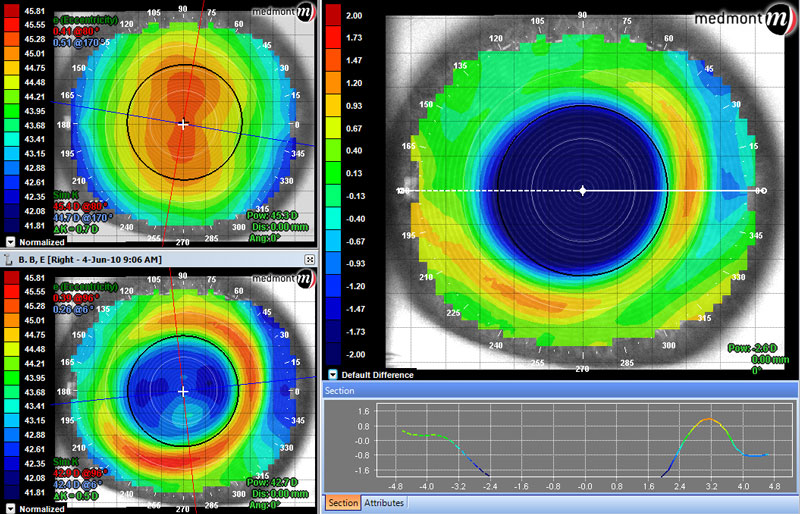 Benefits
Suitable for both children and adults alike
Myopia Control successful in 50% of patients relying solely on Ortho-K (success rate is higher when combining with environmental and behavioural changes)
It is a non-surgical alternative for myopia management
It is safe with few, if any complications
It is reversible, with your cornea shape returning to its original state within a few days after discontinuing lens wear
Very easy adaptation with only overnight lens wear required
No daytime wear of correction lenses needed
Great for patients who suffer from dry eyes with contact lenses
Possible side effects
Complications similar to normal contact lens wear are possible such as corneal ulcer. This tends to happen to people who do not attend their aftercare visits and do not clean their lenses properly. This has not happened to any of our patients since we started in 2002.
There is a possibility that you may experience allergic reactions to the hard lens material or cleaning solution. This may occur following several days or weeks of wear.
Transient distorted vision that is not corrected with spectacles lenses may occur after removal of the lenses especially during fitting.
May disrupt sleep initially, however most patients comment that they tend to forget they have the lenses in after the first week of wear.
The ongoing health and safety of your and/or your child's eyes is our greatest concern, and we strive to ensure the highest level of clinical care. That is why we recommend an aftercare visit every 6 months.
Before treatment commences, we will ask you to sign an informed consent form that outlines your ongoing responsibility for lens care and hygiene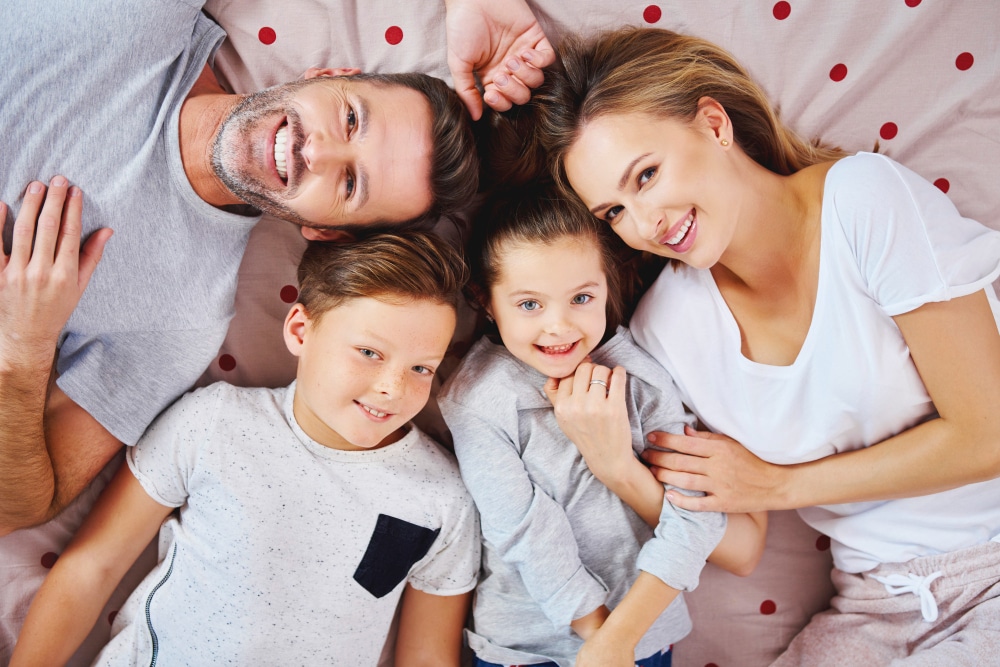 Who Is Suitable For Orthokeratology?
Age is not a key determinant of suitability.

Our patients are instructed to be fully independent with all lens care procedures including insertion, removal and cleaning of lenses.
In cases where the child is not yet ready to learn to manage the lenses themselves, we can teach parents to aid in the process until the child is more confident.
Those who have short sightedness less than -6 and long sightedness up to +3 and astigmatism less than -3.5 dioptres are suitable.

If starting Ortho-K early when the prescription is 1 or 2 Dioptres, you can wear the lenses every second night. This will reduce chances of irritation or dryness.

People with pupils that are larger than normal and those having irregular corneal astigmatism or any corneal disorders such as keratoconus, are generally eliminated as candidates.

Motivated patients as:

There are many additional steps required for ongoing lens and eye care required for Ortho-K lens treatment.

Additional costs involved with ongoing contact lens care solutions

Ortho-K patients will be required to attend up to 12 early morning appointments initially

In addition, successful reshaping also depends upon the degree of curvature of the cornea and other individual factors. We will need to carry out different tests to determine whether you are a suitable candidate.  If you are interested to know whether you are suitable, please make an appointment to see our optometrist.
The Fitting Procedure
Initial comprehensive eye examination: The optometrist will check the health of your eyes and take measurements to check the suitability for the Ortho-k procedure.
Topography appointment and AL Scan: The optometrist will use a medical instrument called the

corneal topographer

to measure the shape and curvature of your eye. Assuming that you are suitable, the optometrist will use these measurements to design the most suitable lens for your eyes. The

AL Scan

will provide a baseline measurement of eyeball length (which is directly correlated with degree of myopia). This allows an objective measure of myopia progression/maintenance.
Trialling and training of the lens care and maintenance. You will be able to take an overnight trial home. This appointment will be 1.5 hours.
Review schedule*: Reviews will be conducted regularly to assess the fit and comfort of the lenses as follows:
A few days after first trial (includes a refreshment of the first teaching, and further care and maintenance instructions). This appointment will be 1 hour.
2 weeks
1 month
3 months
If the lens design is not suitable, the review schedule will restart.
*The number of the trials needed depends on the individual. It can range from 5 to 12 visits.
5.  Once you are happy with the trial, we can order your personal Ortho-k lenses for you, which will last 2.5 years.
6.  You will also need to attend aftercare every 6 months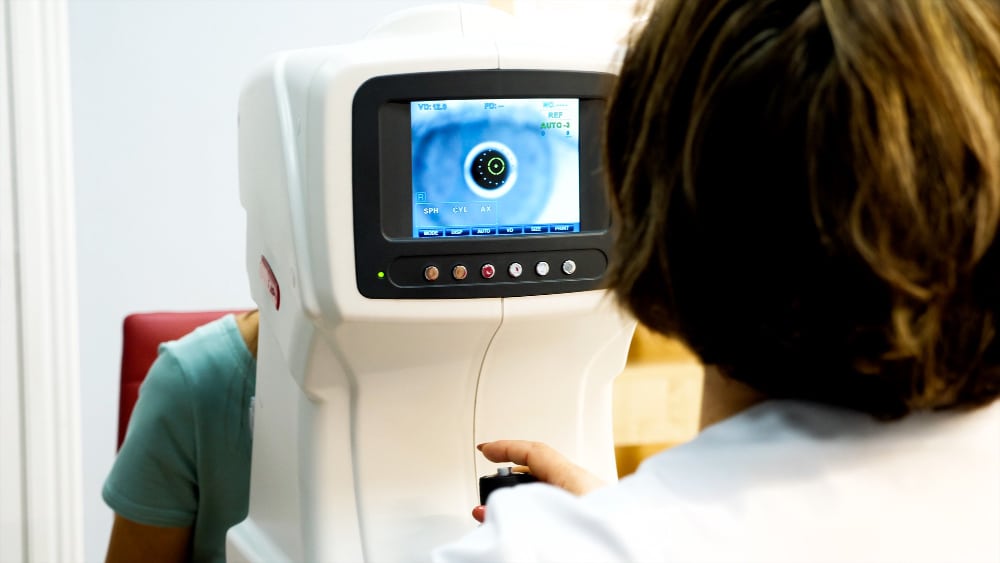 How do I start Orthokeratology?
Call us on 07 3345 3383 to book an appointment for an initial consultation and topography map!
Why Choose Us To Prescribe Your Ortho-K Lenses?
Our practice started prescribing Ortho-K lenses since 2002. Our optometrists regularly attend continued professional development to stay up to date with the best practice. Our optometrists' accumulated years of experience allow us to prescribe the best lenses for you. Since starting, none of our patients has ever experienced an eye infection related to Ortho-K lens wear.
Our package includes two detailed training sessions (1.5 hours + 1 hour) to ensure that you are confident with looking after your lenses and eyes, and to train you with all the areas to achieve success. If you have any troubles, we are more than happy to book additional sessions for answering questions or extra training at no additional cost.
As the success of Ortho-K depends on a variety of factors including:
Cornea shape
Corneal elasticity
Tear volume
Lid tension*
*As Asians tend to have tighter lids and ingrown eyelashes, it is much more beneficial to choose an Optometrist experienced in fitting Asian lenses to successfully provide the best vision. This includes choosing the correct lens design and calculations, lens cleaning solutions and eye drops.
We have a very high standard of success, and therefore will provide as many reviews, lenses, and lens designs necessary until you achieve the best possible results. As we have a very large patient base that use Ortho-K, we are one of very few optometrists who hold licenses for multiple Orthokeratology lens companies. As each license is expensive, very few other optometrists have the capacity to do this.
We do not charge extra for any additional chair time needed when fitting the lenses, so you don't have to worry about settling for a sub-par fitted lens. We will only request a fee for the lens design that you require. As each lens design differs in price, we will only charge the difference if you upgrade to a higher priced lens design. In comparison, you may find that other optometrists charge a certain fee for the lens design, plus additional fees for each consultation.
As your peace of mind is our highest priority, we will continue to persist with finding the best lens design, or help you with additional care and maintenance training as needed until you are completely satisfied.
Frequently Asked Questions
How long has Orthokeratology been around?
The science behind Ortho-K is not new, with modern lenses being available since the 1960's. However it only started taking off as a widely accepted treatment method in 1990. Lucy started training in Ortho-K in 1998, and started prescribing in 2002.
How often do you need to replace the lenses?
Ortho-K lenses need to be extremely precise, any deterioration or build up could affect the quality of your vision. The lenses should be replaced every 2.5 years to ensure the health of your cornea and to achieve the optimum vision. Continued effectiveness of Ortho-k depends on continued maintenance of the lenses (e.g. cleaning, lens shape maintenance), and eye health (e.g. lid hygiene).
How long do I/my child need to wear Ortho-K.
It is best to wear the lenses until after the eye-growth period (e.g. after 20 years of age) as chances of myopia progressing after this period is far less. It is then the choice of the patient on whether they want to continue with wearing Ortho-K, start wearing spectacles, contact lenses, or laser surgery.
Can I see with the lenses in?
Yes, you will be able to see. However it is recommended to wear the Ortho-k lenses ONLY prior to sleep, and removed straight after waking up. Failing to do so may cause corneal abrasion. It is best not to read or use your mobile phone while you have the lenses in.
What happens if I forget to wear my lenses for one night?
Once the lenses are removed in the morning, the shape of your cornea will start to slowly change back to its original shape. If the lenses have not been worn for over 24 hours, you may experience blurrier vision. The extent of the blur is dependent on the age of the patient, original prescription, and how many years you have been wearing the lenses. Most of our patients do have a pair of glasses to top up the vision after not wearing Ortho-K for one night.
How long does it take to reach good vision?
As the corneal reshaping is a slow and gentle process, it may take several days to achieve good vision, without the need for contact lenses or glasses. As above, the time taken is dependent age, original prescription, and cornea elasticity. Generally, it takes three day to two weeks to achieve good, stable vision all day.
What are the consequences of high myopia if you do not control the progression?
High myopia can cause early onset cataracts, retinal detachment, myopia-related macular degeneration, myopia-related glaucoma, lower tolerance of spectacles (e.g. headaches, lower clarity), and higher cost for spectacle lenses.
When is the best time to start Ortho-K for my child?
As a general rule, the younger myopia sets in, the high the myopia is likely to progress. Therefore the best time to start ortho-k to control the myopia is early on between prescriptions of -1 and -2.50. Additionally, it is much harder to achieve perfect ortho-k results once the prescription increases beyond -5.50.
Can the Ortho-K lens break?
The lenses are made from a durable gas permeable polymer which resists wear and tear. However they can break if not handled correctly.
Habits that may cause a lens to break include:
Pressure on the lens. If the lens falls on a flat surface, gently slide it off to the edge or use a suction tool to remove it.
Pulling on the lens too firmly from the suction tool. Always

slide

the lens off the suction point instead.
Bending the lens when cleaning. Some friction force is required to clean the lenses, but not too much. If too much force is applied to the lens, it will flex and eventually snap.
Grace & Vision Optometry accepts all major health funds
Use your optical health fund benefits on a new pair of prescription glasses or sunglasses.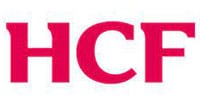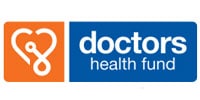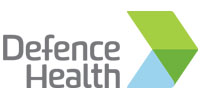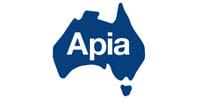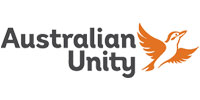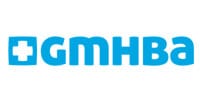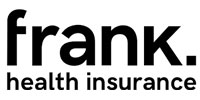 ... and many more. Feel free to contact us if you don't see your health fund.