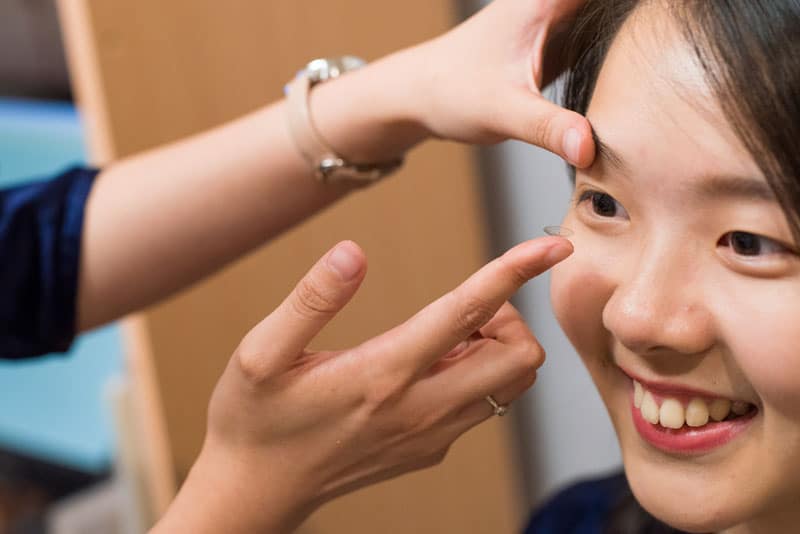 Your Brisbane Optometrist for Contact Lens
Offering tailored advice in Prescribing, Fitting and Aftercare.
We use the latest designs and materials, from a variety of brands to maximize your comfort and vision.
We provide services in contact lens prescribing, fitting and aftercare. Our corneal topographer (for eye surface mapping) allows us to produce the most accurately fitted lenses for your eyes. So whether you need correction for short-sightedness, far-sightedness, astigmatism, or multi-focals, contact lenses can be a convenient choice for you!
We offer a large range of lens materials for all uses:
Soft lenses:

Conventional wear

Extended wear materials – High oxygen permeable for better corneal health 

Spherical and toric designs – For all prescription needs

Disposable lenses: Daily, fortnightly and monthly.
Hard and Rigid Gas Permeable (RGP) lenses

Provides superior vision for those with certain eye conditions

Orthokeratology

Re-shapes your eyes while you sleep to allow clear vision in the day, free from glasses or contact lenses.

Click here to find out more.
2 Nursery Avenue
Runcorn, QLD 4113