Over the years, we have found that the short-sightedness in young children has been linked to long study periods at distances that were far too close for their eyes. Maintaining this close distance for prolonged periods of time requires an immense amount of focusing power, which causes eye strain, soreness, tiredness and leads to an increased prescription. As a mother, Lucy has also become very frustrated with constantly having to nag her own children to sit up straight when drawing and studying! This is why Lucy has searched the market for a suitable desk and chair for children to study at, without compromising their vision.
For a limited time only, save 50%!

Only $899 (RRP $1798) for a set of ergonomic desk and chair.
Offer ends 31/07/18
Features:
Prevents early myopia (short-sightedness)
Prevents scoliosis (side-ways curved spine)
Relieves stress on spine and neck
Optimum reading/working distance for relaxed eyes
Optimum arm position for typing
Comfortable learning environment
A desk set that grows with your child
Height-adjustable
Suitable for ages 4 and up
Suitable for heights 110cm to 180cm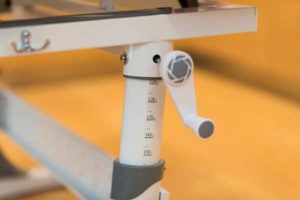 Tilting Desktop
Can be tilted to difference angles for different activities
Assists with correct natural posture
Flat for typing
20deg for writing
30deg for reading
45deg for drawing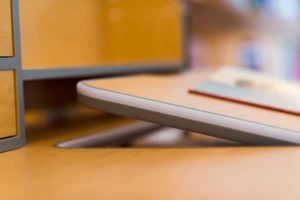 Storage Space / Shelf
Tidy tray
Flat, non-tilting table on side and top
Teaches children to organise their own space
Provides your child with their own personal space to give them a sense of pride and ownership of their study area
High Quality Materials
MDF paneling
Steel tube framing
Easy-clean desk top
Available in colours: Beech wood, white/orange, white/pink, white/blue
Ergonomic chairs
Comfortable cushion and back pad made from high density PU moulding foam
Static-free and fireproof
Lockable wheels for added safety, and to prevent your child's back from twisting and turning
Adjustable height and depth, so it will grow with your child
Available in colours: Pink, green, blue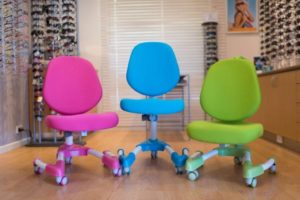 Click here or call 07 3345 3383 to order. Pick-up and delivery options available.